Mushrooms
After doing some market research; the members in the South African mushroom industry, and the market needs, I found info that may be useful to others.
I aim to grow and sell some mushrooms for cash flow, but my main aim is to produce commodity products from organic solid waste (through SSF, or solid substrate fermentation), as a beneficiation-bioremediation strategy. Examples of commodity products from fungi include biodegradable packaging material, industrial enzymes for example in detergents and organic acids.
Please get in touch if you would like to share information, have your company featured here, or to find out more:
Bernelle Verster
bernelle@merahmas.co.za
083 5454 993
Please note, these links were sourced from a web search about mushrooms in South Africa. I do not endorse any of these, and cannot guarantee correct or up-to-date-ness of the information.
PLEASE NOTE: I am not currently growing mushrooms. I aim to grow mushrooms on waste materials, including biosolids (shit), and if I grow mushrooms for food it would be very small scale. I do research on fungi, and you are of course welcome to get in touch.
Information and training: professional, entrepreneurs, commercial
www.mushroomacademy.co.za
Managing Director: Dr. W. Adriaan Smit
Street and postal address:
South African Gourmet Mushroom Academy® Head Office
29 Arlington Crescent
Helderberg Estate
Somerset West 7130
Western Cape
South Africa
Administrative:
Tel: +27 (0)21 855 1136
Fax: +27 (0)21 855 1136
Course Enquiries:
Cell: +27 (0)82 749 8553
Email: info@mushroomacademy.com
Registration Enquiries:
Email: registration@mushroomacademy.com
(I did the entrepreneur course and was impressed. While the course was aimed towards a broad range of interests, my questions became ever more technical, yet the dialogue remained well-informed, centred from experience, and thought-through. I recommend these courses.)
The South African Mushroom Farmers' Association (SAMFA) was formally established in 1984 and proudly celebrated its 25th year in 2009.
SAMFA Secretariat – Julliet Ramatshila
tel 011 325 6006
email julliet@rgcom.co.za
Information and training: hobbyists, community
- Gary Goldman
- Craig Fourie
info@mushroomguru.co.za
Gary Goldman
073 936 2378
021 686 7188
Craig Fourie
082 491 1595
021 852 6771
Abundance, Portland Rheenendal Western Cape 6575 South Africa
+27 (0)44 388 4731
+27 (0)83 997 7380
Funguys is producing quality mushroom cultures and mushroom seedspawn. We keep culture of both edible and medicinal mushroomspecies, forthe fungi-enthusiast out there. All mushroom cultures sold are theproperty of Funguys Gourmet cc. and was developed on AbundanceFarm,Rheenendal, South Africa. We keep stock of various growingmediums,mushroom culturing tools and supplies as well as a libraryoffungicultures. Learn more about growing your own mushrooms at home.
Our most recent product | the MycoBox is a mobile mushroomgrowstation that is easy to maintain, affordable and a great way foroldandyoung to learn more about fungi.
At The Mushroom Factory we believe growing mushrooms should be fun,and that is why we have created our Mushroom Factory Grow Kits. We have done all the hard work, so you can have all of the fun.
Kimix, laboratory suppliers, Airport Industria (Cape Town)
Volvariella Gourmet Mushrooms
Little Falls,
Wilgeheuwel
Roodepoort (Gauteng)
1724
Phone:071-341-8450
Email:info@volvariella.co.za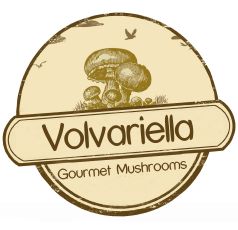 Highveld Mushrooms, the largest privately owned mushroom farm in Africa, endeavors to improve mushrooms taste, quality and production standards continuously through always investigating the latest technology while complying with various food safety programmes.
South Africa's only large scale producer of exotic mushrooms, including fresh mushrooms, dried mushrooms and truffle oil. Harvested daily from the Nouvelle farm in the Western Cape's scenic Hemel en Aarde Valley...
Nouvelle Mushrooms was conceived by MD Schalk de Beer, an expert in food technology with an interest in optimal health. Forming a partnership with CNC Exotic Mushrooms in the Netherlands...
Have you thought about growing mushrooms?
07:43(GMT+2), Monday, October 10, 2011
The exotic mushroom industry in South Africa is still in its infancy, but demand is steadily growing and, according to Peter de Kock of African Gourmet Mushrooms in Stellenbosch, mushroom growing can create jobs in some of the country's poorest communities. Denene Erasmus reports.
http://www.farmersweekly.co.za/article.aspx?id=10664&h=Have-you-thought-about-growing-mushrooms
Contact Peter de Kock of African Gourmet Mushrooms on 082 255 9585.